Our Mission
The Colon Prep Center is dedicated to providing colonoscopy patients, doctors, nurses and schedulers the highest quality, cost effective, patient friendly, doctor recommended OTC preparation products and programs.
The Colon Prep Center's (CPC) Guiding Principles:
Patient Education - CPC is committed to providing the most credible and relevant education resources on the preparation, process and recovery of a colonoscopy procedure.
Raise Awareness - CPC works with non-profit, industry associations, medical leaders and organizations to encourage more people to schedule colonoscopies and continue the fight against colon cancer through preventative screening. Colorectal cancer is preventable, treatable and beatable.
Colon Cancer Screening - CPC joins the fight to eliminate colon cancer as a life threatening disease through the development and dissemination of educational programs focused on prevention, early screening, diagnosis & treatment.
Quality and Convenient Products - CPC provides the industry's most trusted; doctor approved and recommended names in laxatives and electrolyte balance, conveniently packaged and delivered to the patient's doorstep.
Patients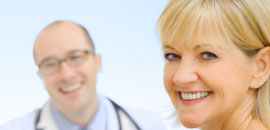 Prepare with ease.
The Colon Prep Center provides everything you need to prepare for your colonoscopy, including ordering your doctor's colonoscopy program, view video directions and read answers to frequently asked questions. In the future, you will also be able to use our forums to ask questions, or read what the experts are saying in our blog.
Doctors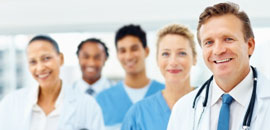 An easy resource for your patients.
The Colon Prep Center provides doctors and medical office staff a valuable resource to walk patients through every step of the colonoscopy preparation process. A 24-hour resource to find answers to their questions.